Day of Champions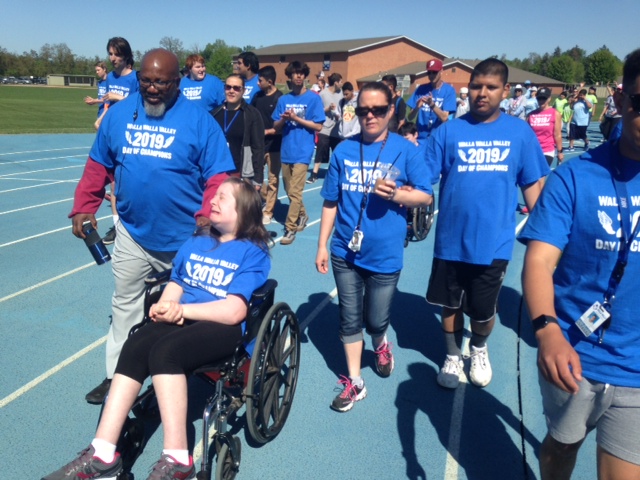 Flor Beltran, Isabella Peterson, Staff Writers
May 22, 2019
On May 9 students with special needs from 6 school districts participated in the 2nd annual Day of Champions track meet at Walla Walla High School. These kids played games and participated in fun special activities including the mile run, relay races, softball throw and the long jump and many more. They also had time to play with friends, ride a fire truck and play with bubbles.
Many of WA-Hi students helped as "peer buddies" to keep everything organized and support the the students. We interviewed several students to get their thoughts on the day.
What was your favorite part of the day?
Trinity McFerridge, a senior said, "Playing with bubbles and hanging out with friends", was her favorite part of the day.
Eric Rebelukag, a freshman volunteer said, "Helping out the kids makes me feel good and accomplished."
Daniel Williams; a sophomore said, "Hanging out with my friends!"
Jalen Alvarez, a freshman said, "All the activities I get to do."
This event was sponsored by the Walla Walla School District Special Education Department but also included volunteers from the Kiwanis Club.