WA-Hi sets the pace at Blue Devil Legends Invitational meet
Over the weekend, the annual track and field Blue Devil Legends Invitational was held here at Wa-Hi. With 17 teams qualifying, April 21st was a busy day for track students in Idaho, Oregon, and Washington.
Wa-Hi did exceedingly well, placing first in various events. Coach Eric Hisaw says this event is the "…biggest event of the season. The teachers look forward to it, the coaches look forward to it, and the students look forward to it."
Madi Knight, a senior at Wa-Hi, placed first in long jump with a personal record of 17ft 2in. Along with Josiah Wik, placing first in boys long jump. Jared McAvley, also a senior, placed first in both 300 meter hurdles with a time of 38.56 seconds, and was the champion of the 200 meter dash. Jared said, to people wanting to join track, "You should do it! It's a social based sport so you can be exercising and having fun while also bonding with other students." Noelani Helm placed first in girls high jump with an impressive 5ft 2in. Ella Nelson placed first as well in the 1600 meter with 5 minutes and 0.93 of a second.
Hurdles coach, Michael Najera said, "Wa-Hi did really well. We are excited to see what comes next." Overall, we are extremely proud of our track athletes and congratulate them on their hard work!
About the Writer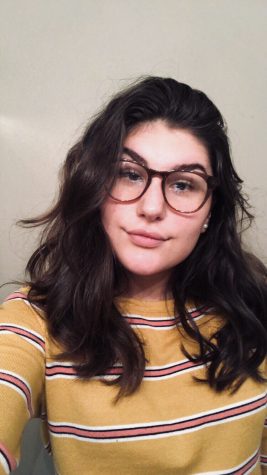 Trinity Kiefel, Staff Writer
Hello friends! Trinity Kiefel, is a writer and journalist for Walla Walla High School's Journalism/Media Studies class. In her free time, Kiefel indulges...