Boys' Varsity Golf plays one more before break
On our final week just before spring break, Wednesday, March 27, our brave boys of the golf club competed in a golf tournament hosted by Kennewick at the Zintel Creek Golf Club.
The varsity team consisted of six eager members, Stephen Butler, Grant Hartzheim, Cameron Hutchinson, Ethan Naftzger, Mark Penebaker, and Joel Redman, all ready to make a name for Wa-Hi in the battlegrounds of golf.
Playing golf is a serious undertaking. Each stroke from the club is a deeply calculated action, and every decision falls under an unimaginably immense pressure where one bad swing could cost you the game.
It makes you wonder, who would dare partake in such a stress inducing sport? The Wa-Hi Journal decided to ask not one, but two of these heroes directly to satisfy the question.
Senior Cameron Hutchinson, when asked what draws him to golf he says, "I'd been playing baseball since Freshman year and I just got tired of it, golf just sounded interesting." He also finds pleasure in the work it takes to play golf and its payoff that he can see in himself when "competing" against other players. He stated firmly that if someone's going to play, they better have the coordination and the time.
On the other hand, Junior Ethan Naftzger had more personal reasons to play golf. His liking to golf comes from the family golf games he would play with his dad. He says in the time spent with his dad he would enjoy the "relaxing" and "peaceful" moments that came. Ever since he joined the golf team, he has also come to enjoy the ability to "socialize with other players" and "have a good time." He thinks the key to playing golf is "patience."
As of the end of March, the Varsity Boys Golf team has participated in two golf tournaments. The team is currently anticipating the next time they get to represent Wa-Hi. Their next game is on Monday, April 8, in Pasco.
About the Writer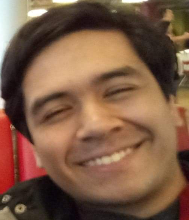 Reece Schulke, Staff Writer
Reece Schulke is a senior at Wa-Hi and staff writer for the Wa-Hi Journal. His variety of interests and hobbies include music (listening), reading news...